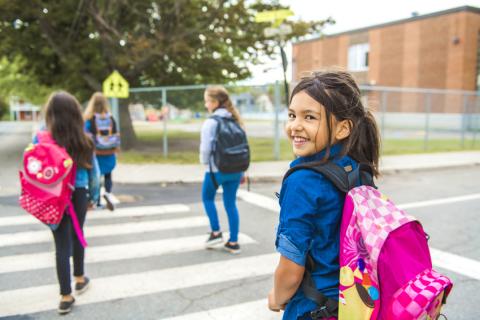 It's back to school time again for most. Here are a few friendly reminders to make sure everyone stays safe!
Now is a great time to review your child's path to school and some basic rules of the road.
Remind them to walk on the sidewalk if there is one available and if not, be sure to let them know they should be walking facing the traffic. This will help drivers see pedestrians better. It's always a great idea to look both ways before you cross the street, we recommend taking it a little farther and doing it twice for good measure. It's always good to make eye contact with the driver before you cross the street to ensure the driver has seen you.
Lastly, we don't want distracted drivers and we definitely don't want distracted walkers. Stay off your phone, stay alert, pay attention to the road and the surroundings. Have a safe and wonderful school year!